Moderator
Uploader
Windows Modifier
Downloaded

49.6 GB
Uploaded

1 TB
Ratio

21.57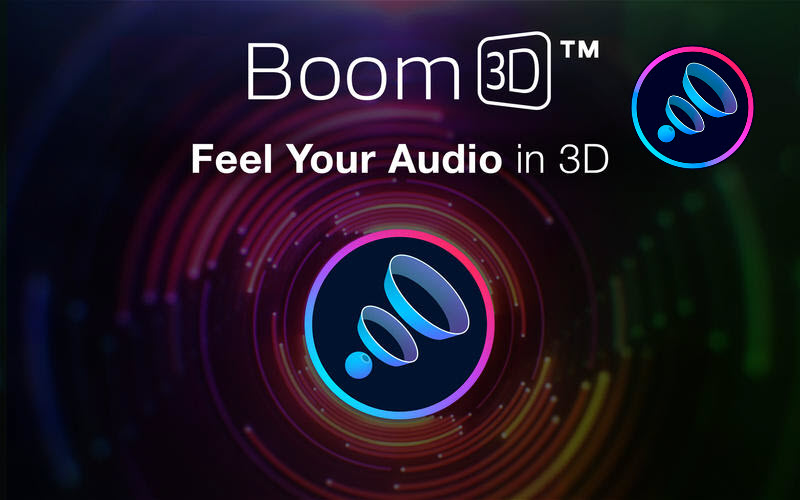 Review
Boom 3D is an all-new pro audio app that delivers rich and intense audio with 3D surround sound that makes any headphone sound better! The premium version boasts of handcrafted Equalizer Presets, advanced Audio Effects and a toggle-friendly Intensity Slider that gives full control to the users for fine-tuning the audio as per their liking. Boom 3D's flagship feature is the patent-pending 3D Surround Sound that delivers the most realistic and immersive listening experience on any headsets! Turn up the bass or make it lower, get user desired bass level with this neatly designed toggle bar.
Enhance own speakers and headset experience with this immersive 3D audio simulator for an actual surround sound experience on own PC. A user can use immersive sound effects to enjoy personal typical music listenings session, so a tool designed for such a simple task would have a simple UI and easy-to-use controls. Boom 3D uses a unique patent-pending 3D surround sound technology, that lets it pump more power and realism into the audio outputted, thereby presenting a cinema-quality sound on pretty much any headphone set, cheap or not.
Like any typical soundboard, a user has a few dials and nods he can turn to see just how sound is affected, but a user can also use the handcrafted equalisers and presets bring him the power to shape at own fingertips. The Equalizers allow a user to modulate personal audio with just the slide of the finger, and save them as custom presets. The Presets have been carefully crafted to different genres of music so that the user can dial into the audio to suit his moods. The Intensity slider offers full control over the audio output and allows a user to adjust the Bass and Treble. Shove it up or bring it down until spot personal optimum level.
Choose the type of headphones so that Boom 3D can appropriately offer the best output.
General features:
Incredible 3D surround sound;
Advanced 31-Band Equalizer and presets;
Intensity Slider;
Headphone type.
Amazing Audio Effects:
Ambiance Fidelity Night Mode Spatial;
Be alive and feel the music surround with Ambience;
Be here, there and everywhere with fidelity;
Optimize the night time listening volume with Night-Mode;
Be right at the centre of audio with Spatial.
What is new in version 1.0.10 (Released in May 2019):
May include unspecified updates, enhancements, or bug fixes.
What is new in version 1.0.4 (Released in November 2018):
May include unspecified updates, enhancements, or bug fixes.
What is new in version 1.0.3 (Released on October 31, 2018):
System requirements:
OS: Microsoft Windows® 10 (64-bit only).
Install notes:
1. Kindly read "Readme.txt" file given in download zip file;
2. Enjoy!
Screenshots: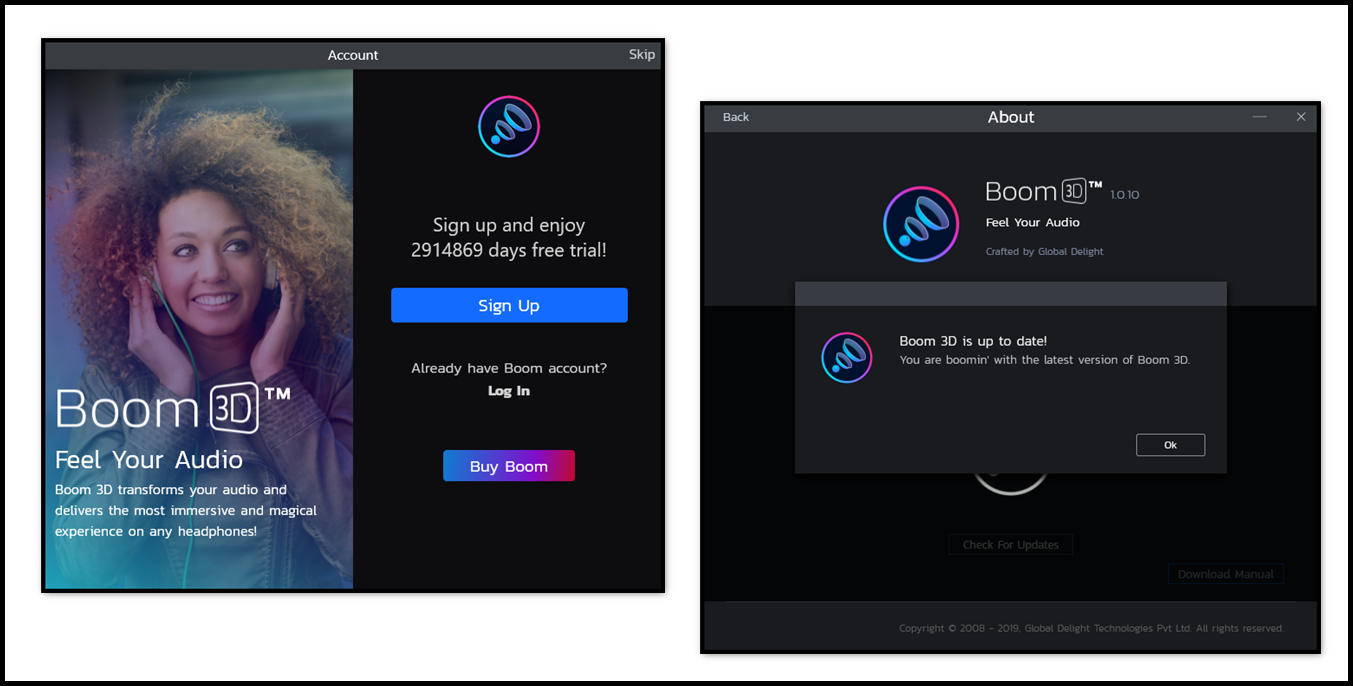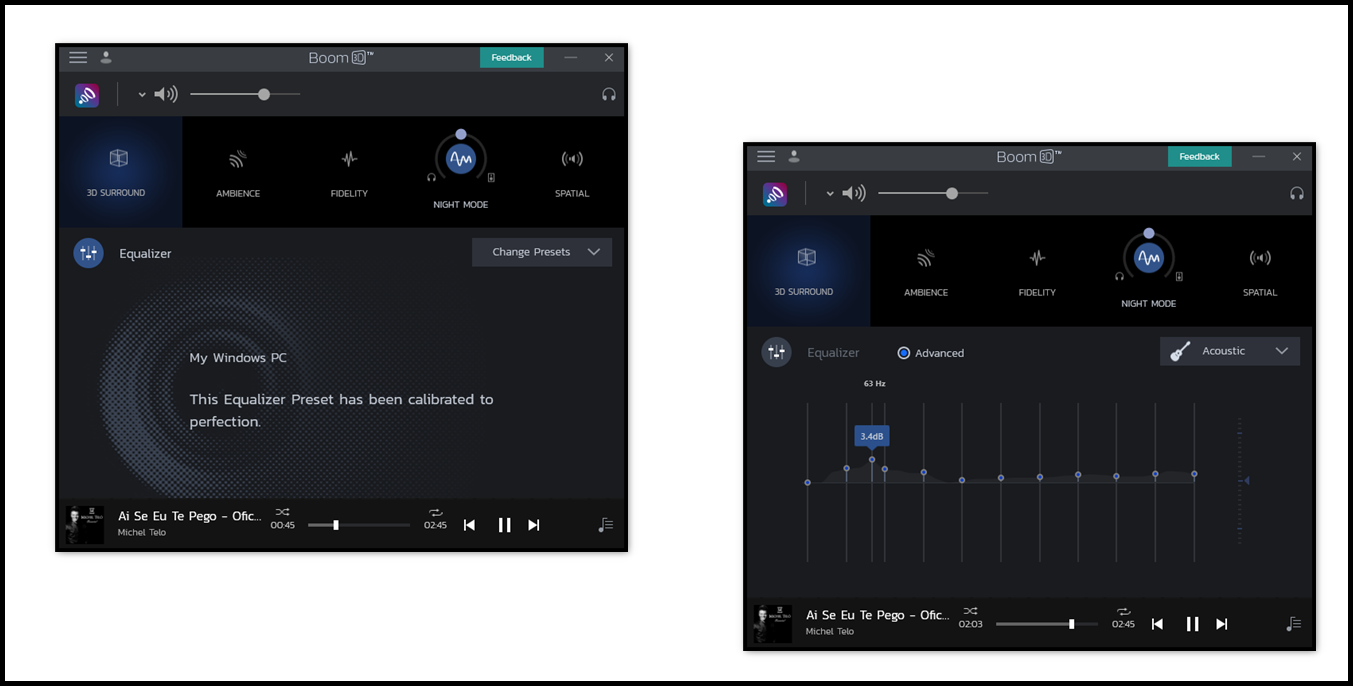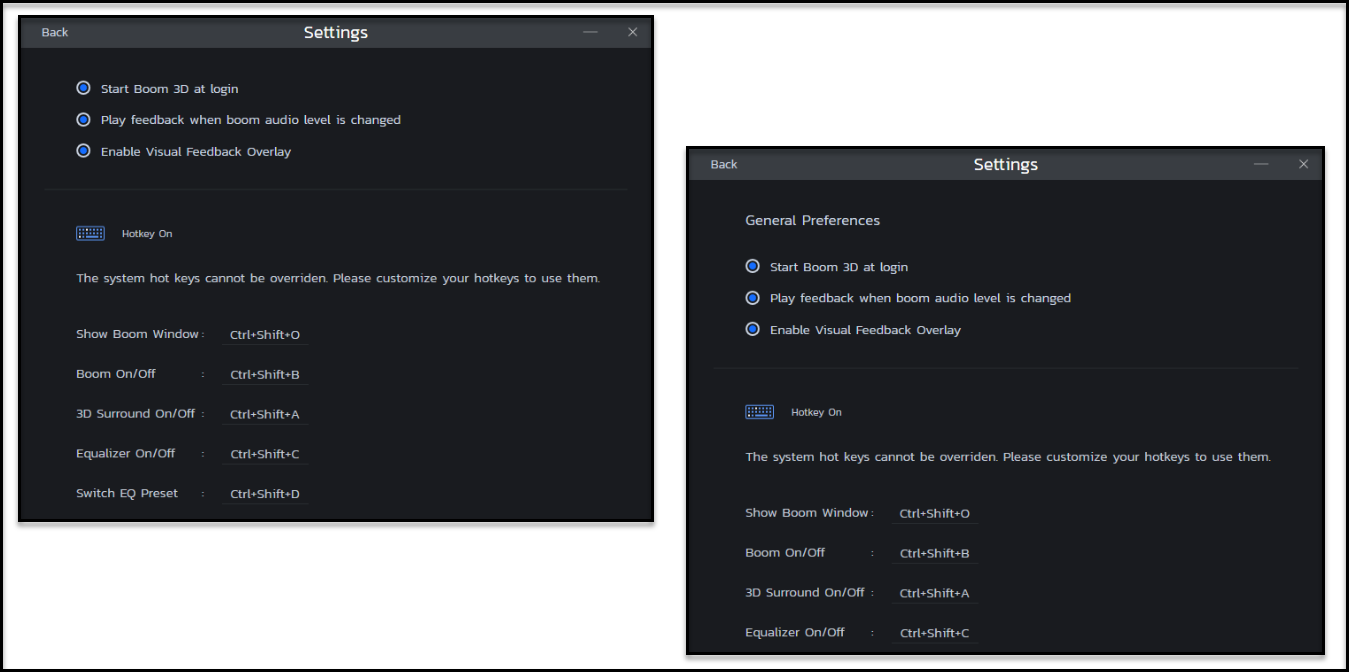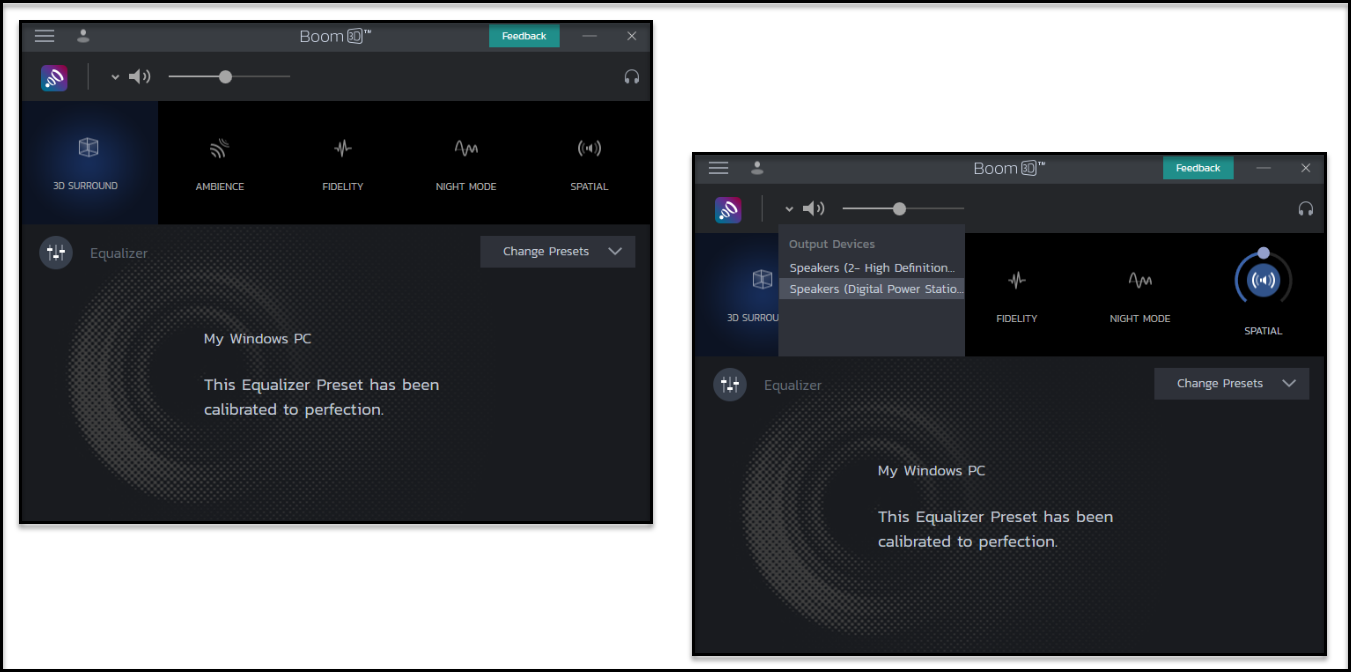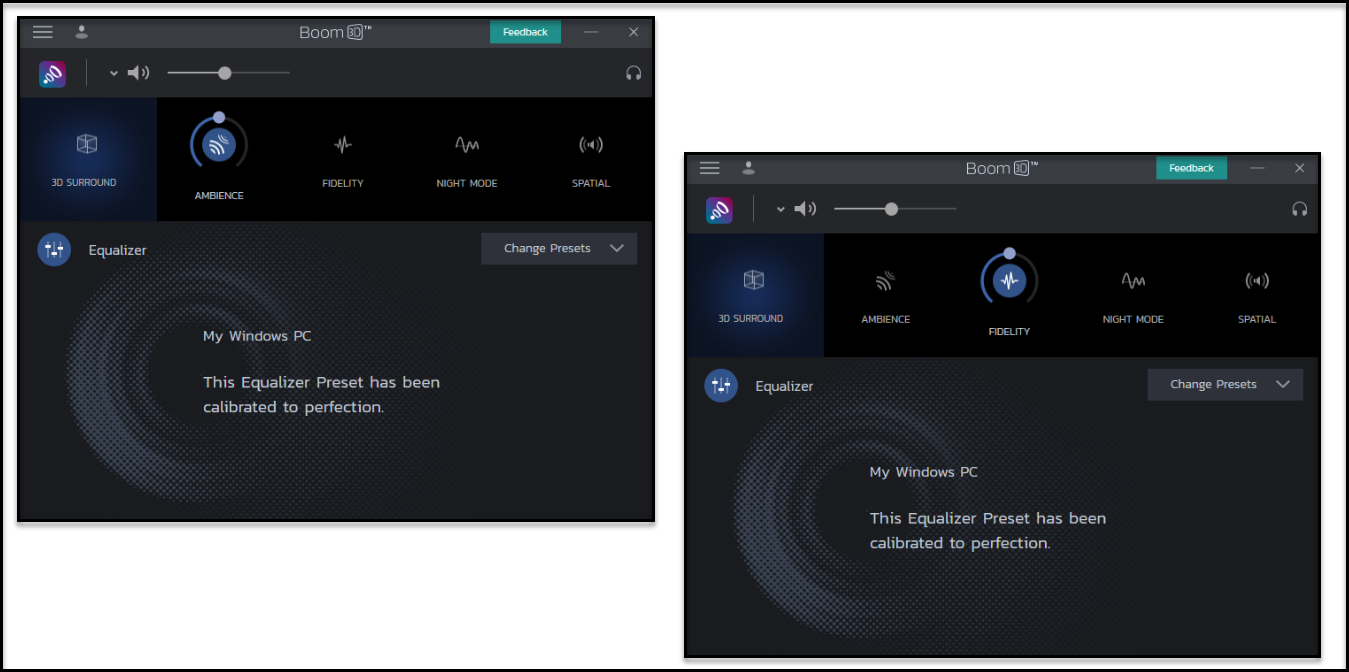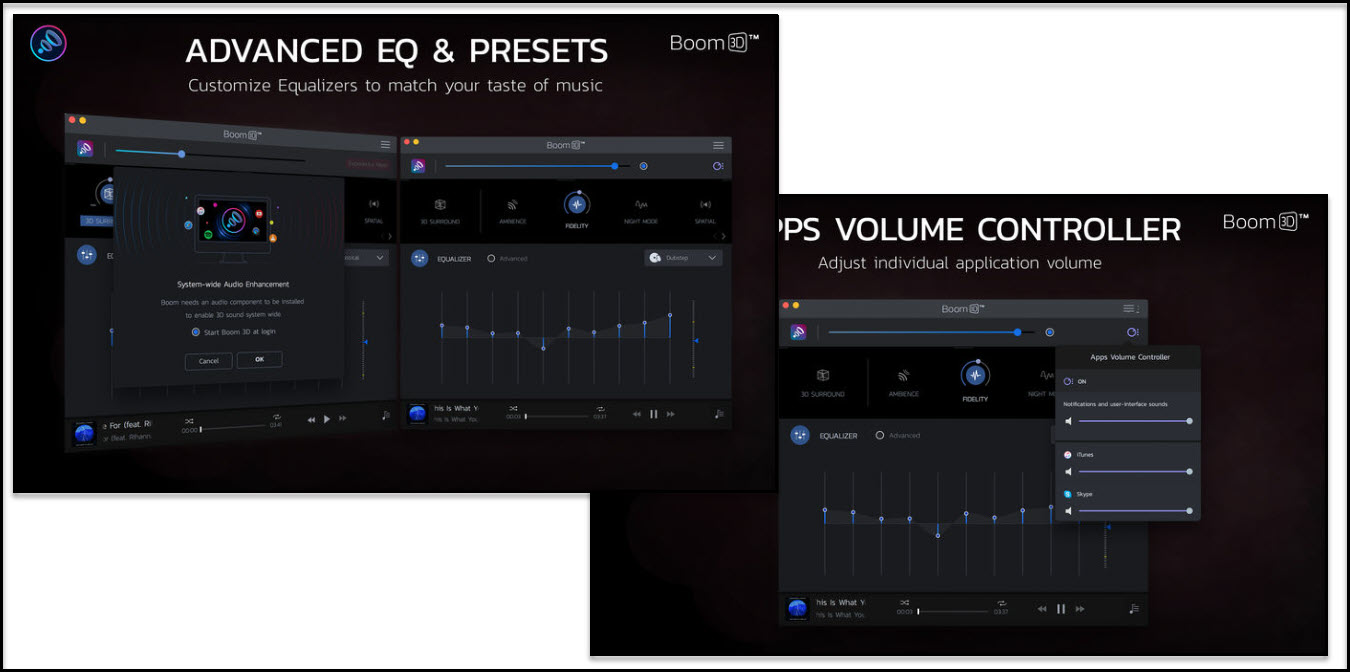 Virus free! No virus signature! 100% clean!
​
File: Boom3D.Core.dll
You must be registered for see links
0/70
MD5: F44BD064FDA99C7F90326EF12E71F685
SHA1: 871D1F8868A3628A767AD823ADA8DE65D7103BE7
SHA256: 7B01CC0C41DE94DC1AC4D02202D9A211BA6C15CAF79B953E63C3FCE9F41E16D4
Kind regards,
@Mirkec
in collaboration with TeamOS
Download links - version 1.0.10 (Size: 33.10 MB):
You must be registered for see links
You must be registered for see links
You must be registered for see links
You must be registered for see links
Last edited: