He who laughs last didn't get the joke.
VIP
Power User
Downloaded

436.3 GB
Uploaded

7 TB
Ratio

16.45
Are you looking for A beautifull theme for your desktop?
Do you find it hard to decide?
Maybe you are switching themes all the time.
If so this could be your match.
A beautifull make-over pack to make your windows look pretty

This is A updated repack of the original source files

The complete package has been left in tact.
The complete video tutorial has been added.
The complete latest Winstep Nexus Pack added wich can be found here:
Transform your desktop with Winstep Xtreme. A superb collection of utilities and desktop enhancements, Winstep Xtreme will change the way you work with Windows forever. Lets you have a desktop that becomes the envy of whoever looks at it... everybody loves a pretty face! Organizes your...
The Advanced Docking System for Windows. Wikipedia defines a dock as a user interface feature of a number of operating systems that typically provides a user with a way of launching and switching between applications. The Winstep Nexus Dock is a professional dock for Windows. With Nexus, your...
with all credits to
@Hawkeye
Also added
ultrauxthemepatcher added wich can be found here:
UltraUXThemePatcher modifies your system files so that 3. party themes can be used. You can download Windows themes from third parties and activate them. The program backups the original system files and all changes can be undone by uninstalling if you have issues. UltraUXThemePatcher is...
NOTE:
oldnewexplorer not added but can be found here
Tweak the appearance and functions of the Windows Explorer included within Windows 8, 8.1 and 10, restoring the default Windows 7 looks and functions Bring back the Windows 7 look in Windows 8.1 and 10 Once you install it to your computer, OldNewExplorer can modify the default drive grouping...
with all credits to
@Iceman96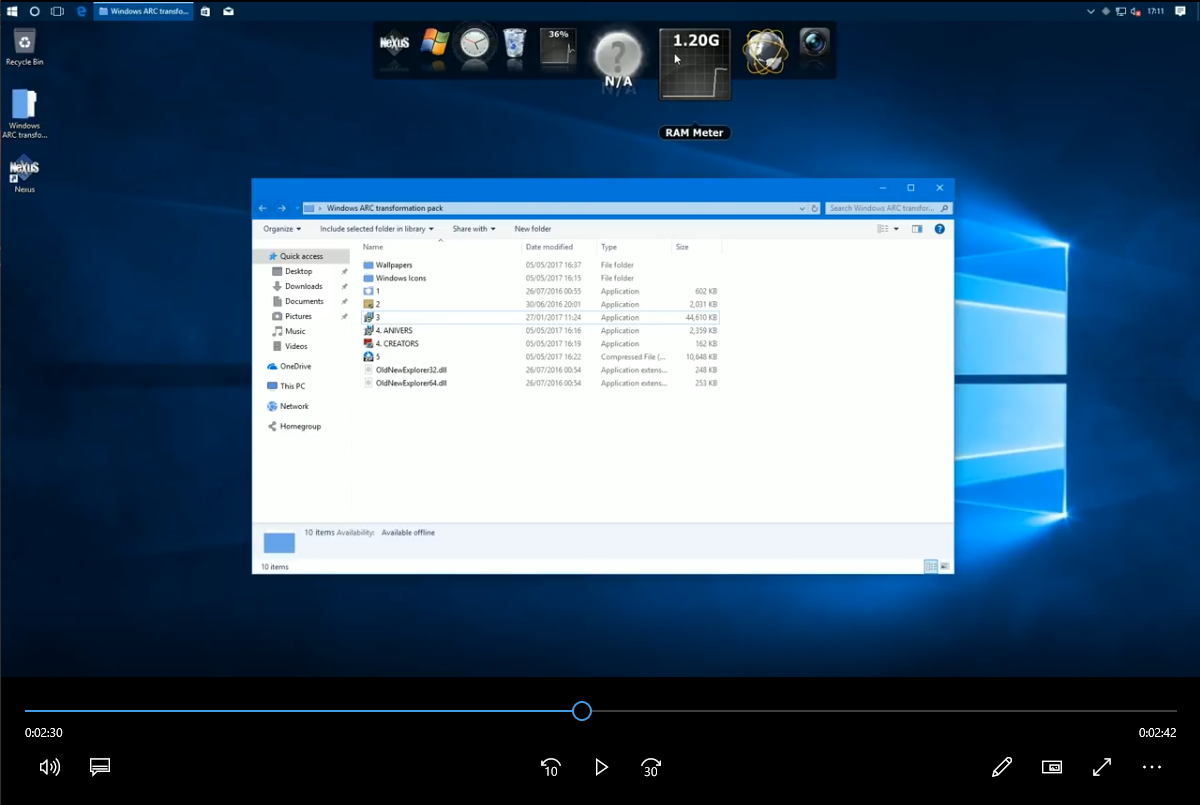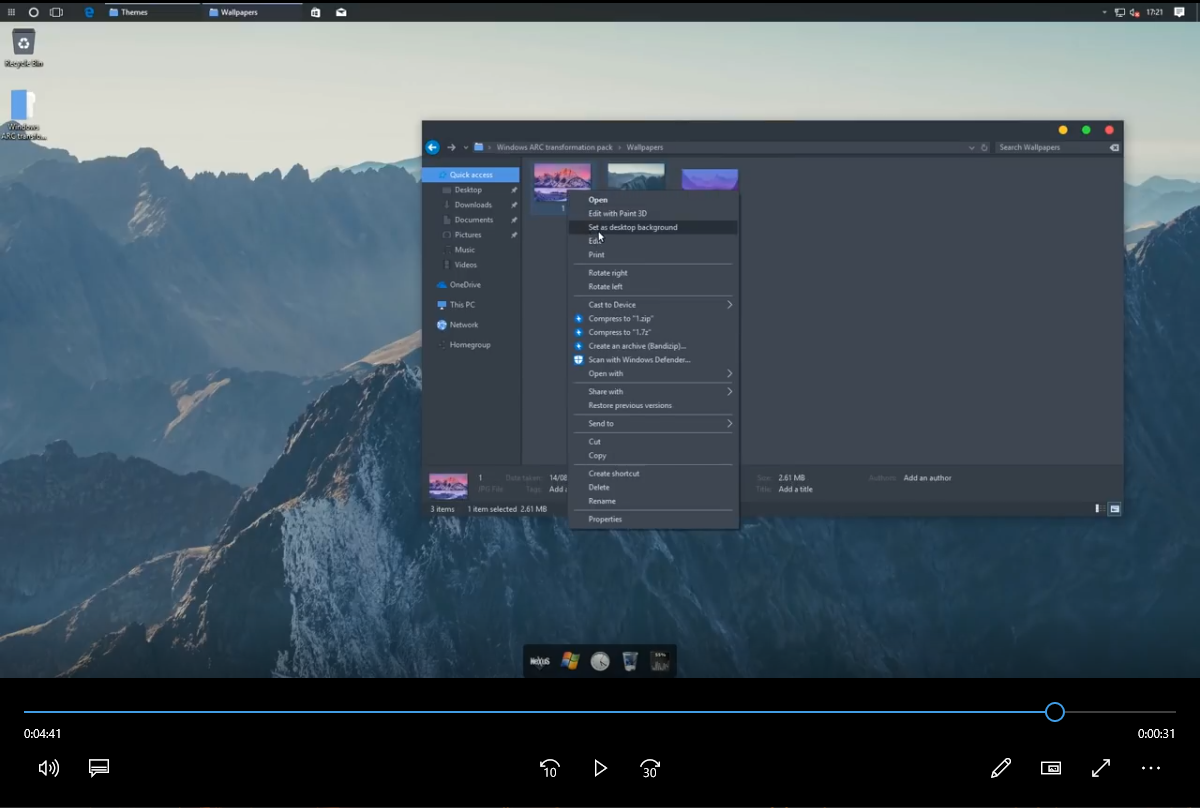 As of now i also added the latest Arc X theme
ARC is back, better than ever! Redesigned from top to bottom. Minimal, modern, sleek and clean!
Compatible with = (1703,1709,1803, 1809 & *1903) =

FEATURES
hiDPI support for those on larger screens (except for ARC-Void)
Light or Dark Menu modes
Icon iPack for easy icon installation. Arc iPacks

UPDATES
2019-05-21 UPDATE Support for Windows 10 1903 light taskbar mode.
2019-04-17 UPDATE Support for Windows 10 1903.
2018-11-25 UPDATE 4 - Fix for Treeview in dark versions.
2018-11-21 UPDATE 3 - Now Includes Style for Dark Explorer Mode (*1809 or 1903 Required)
2018-11-20 Updates to the StartButton and Tray icons as per requests.
2018-11-14 Fixed some colors in the details pane.

For themes Windows 10 loads default colors from
[HKEY_LOCAL_MACHINE\SOFTWARE\Microsoft\Windows\CurrentVersion\Themes\DefaultColors]
after every lock/sleep/hibernate/crash.
Make a backup of that key in regedit, take ownership of it, and then delete that whole key (defualtcolors).

P.S. The font in the preview is Muli with MacType installed.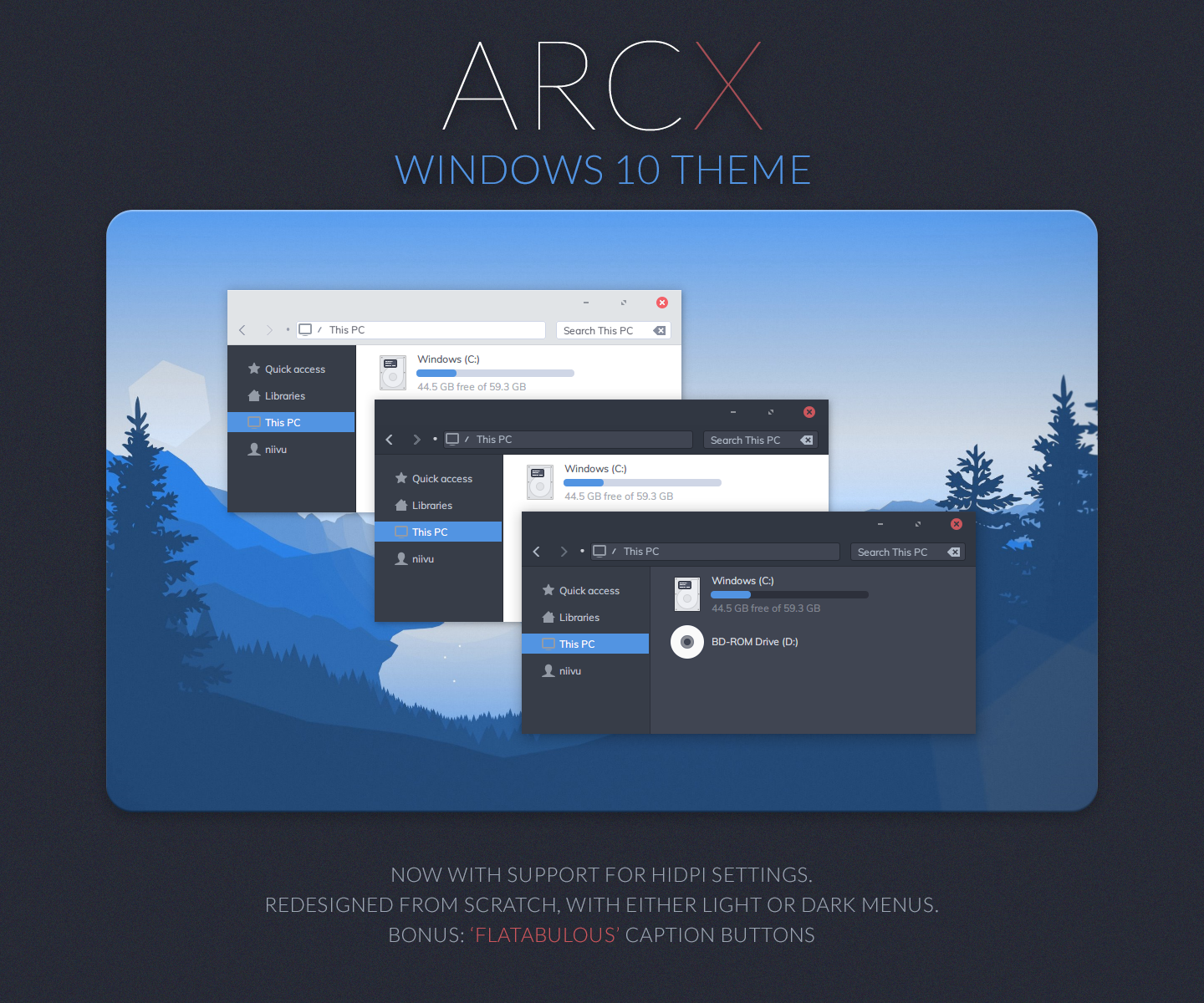 You must be registered for see links
Download
You must be registered for see links
​
Last edited: