Downloaded

74.8 MB
Uploaded

5 GB
Ratio

68.45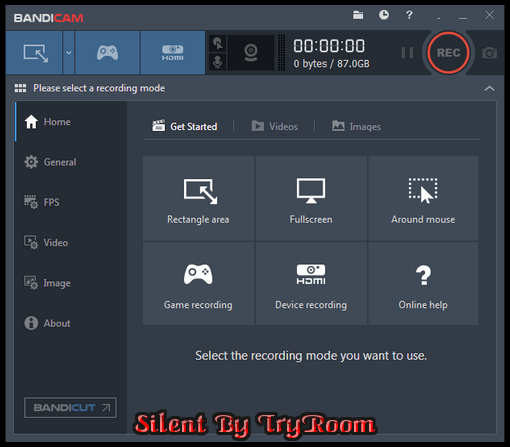 Requirements
:
Win 10 , Win 8 / 8.1 , Win 7
Overview
:
Bandicam is one of the best applications for capturing video from the screen of your monitor, as well as for taking high-quality screenshots. The program has simple controls and is fully configurable for the required recording parameters: you can save videos or pictures of the entire desktop or a selected area; work with all applications, games, films is supported; individual choice of quality and resolution of received files, etc.
What's new
:
1. Improved the screen capture performance when using the enhanced capture method.
(Frames dropped when moving the mouse cursor in the previous version.)
2. Improved the screen shaking issue when using the around mouse screen recording mode.
3. Less of the red-colored rectangle window will be recorded than before when using the enhanced capture method.
4. Improved security of Bandicam installer.
5. Bugs fixed
- The mouse cursor and mouse click effects were displayed in the wrong position after resizing the rectangle window.
- Other minor bugs have been fixed.
Install Notes:
1) Unzip The Archive.
2) Click Bandicam 4.5.6.1647.msi
3) Enjoy..
You must be registered for see links
Download Link
:
You must be registered for see links