Keep Downloading & Enjoy Your Stay at TEAM OS!!
VIP
Downloaded

14.8 GB
Uploaded

35.2 GB
Ratio

2.37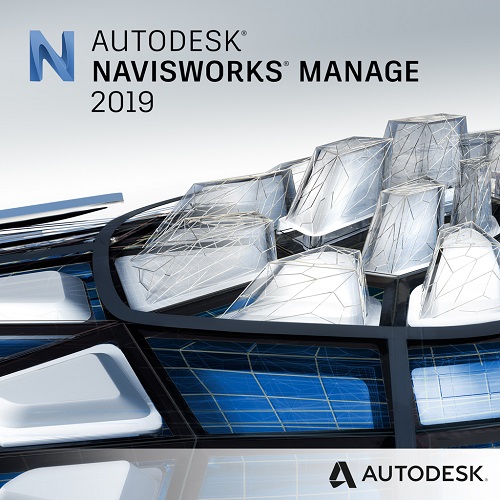 Code:
Description:
Autodesk® Navisworks® Manage is a comprehensive project review solution that supports coordination, analysis, and communication of design intent and constructability. Multidisciplinary
design data created in a broad range of Building Information Modeling (BIM), digital prototype, and
process plant design applications can be combined into a single integrated project model.

Interference management tools help design and construction professionals anticipate and minimize
potential problems before construction begins, helping to reduce expensive delays and rework.
Navisworks® Manage is integrated with Autodesk® BIM 360™ Glue® software to help connect the
entire project team and streamline BIM project review and coordination workflows. The software
combines model coordination with project quantities and schedule to deliver simulation and
quantification features, including analysis of time and cost.
Code:
Autodesk Navisworks Manage 2019 Features

FAST MULTITHREAD CLASH DETECTION:
Run clash detection more quickly and efficiently.

HIGHLIGHTED SECTION CUTOUT:
-Visualize sections more easily, with cut plane highlighting.

AGGREGATE DATA INTO A SINGLE MODEL
-Combine design and construction data into a singular model.
Code:
Autodesk Navisworks Manage 2019 Specifications:
OS:Microsoft® Windows® 10, Microsoft® Windows® 8.1, Microsoft® Windows®8 (64-bit) or
Microsoft Windows 7 (64-bit) (Service Pack 1) Home Basic, Home Premium, Professional, Enterprise,
or Ultimate (recommended)

CPU:Intel® Pentium® 4 or AMD Athlon™ 3.0 GHz (or higher) with SSE2 technology
RAM:2 GB RAM (minimum)
Disk:15 GB free disk space for installation
GPU:Direct3D 9® and OpenGL® capable graphics card with Shader Model 2 (minimum)
Display:1,280 x 800 VGA display with true color (1,920 x 1,080 monitor and 32-bit video display adapter recommended)
Mouse:Microsoft Mouse-compliant pointing device
Brower:Microsoft® Internet Explorer® 8.0 or later

Note: Windows 8.1 users must apply update KB2919355 before installingAutodesk Navisworks 2019.
Code:
Whats New:https://up.autodesk.com/2019/NAVMAN/Autodesk_Navisworks_2019_Update_1_Feature_readme.pdf
Code:
How To Updated:
1)Download The ISO
2)Extract the iso in one folder
3) Install The product
4) Go in Updated Folder And Install The Update
5) Use one of The Method inside the Crack Folder
6)Enjoy!
Autodesk.Navisworks.Manage.2019.1.Multilingual.x64 1GB links:
Last edited:
Created With:

uTorrent/2210

Comment:

No Comment For This Torrent

Peers:

5 Seeders + 0 Leechers = 5 Peers

Loading…