Downloaded

45.9 GB
Uploaded

478.2 GB
Ratio

10.42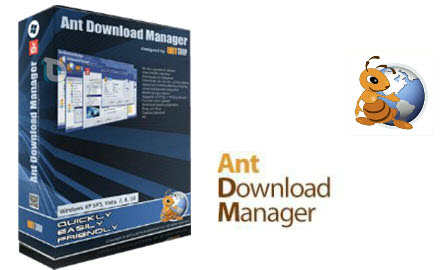 Review
Ant Download Manager is a minimalistic and fast downloader of any Internet files with the advanced function of downloading audio and video content. The application comes with a minimalistic interface design that allows a user to familiarize himself with its tasks without great efforts quickly.
A user can rely on this program to grab online content and save it on a computer by adding a download link to the clipboard. The application automatically detects online content and allows a user to specify the saving path. Additionally, a user can access a tool that will enable him to download videos from various websites, including YouTube, Vimeo, DailyMotion, Facebook and much more. A user needs to provide a valid address and hit the refresh button so that the utility can fetch additional data, such as name, thumbnail and playback details. It is also possible to choose a preferred format from various available options.
Ant Download Manager is a reliable application that allows a user to organize and conveniently keep track of downloads.
No advertising;
Simple and intuitive interface;
Fast and effective;
Full integration to most popular web browsers;
When capturing video AntDM offers to extract and convert the video sound to MP3 format;
Video grabber;
Loading different types of video files;
History view;
Download speed acceleration;
After downloading AntDM can execute any program to process the downloaded files including antivirus, archiver, etc.;
Quick Update;
Drag and drop;
Lists view;
Preview media files;
Supports network HTTP(S), FTP(S) and stream media F4M, M3U8, MPEG-DASH, RTMP(x), VIMEO-STREAM protocols;
Supports proxy HTTP(S), FTP, SOCKS4,5;
Storing encrypted passwords for sites requiring authentication;
Сhecksumming;
A standard task scheduler;
Portability;
Support most popular Generators Premium Links (Debrids) alldebrid.com, cocoleech.com, debrid-link.fr, ffdownloader.com, linksnappy.com, mega-debrid.eu, real-debrid.com, premium.rpnet.biz, simply-debrid.com, etc.
Other features:
A User's Guide that is maintained up-to-date with each new version;
Saving the downloaded files by category, all together in a single folder, or any other different from the binding categorized;
Support downloads list with extensive sorting and search capabilities;
Links parking, active downloads indicators;
Redownload bad fragments. If the file was downloaded with errors, that is, the ability to redownload only erroneous pieces, rather than to start the download again;
Control download speeds for all or selected downloads;
Monitor the clipboard (On\Off - Config\Tab General);
Download priorities: Highest, High, Normal, Below, Low, Disabled;
Computer shutdown after all downloads;
Disable hibernation during download (On\Off - Config\Tab Downloads);
The ability to automatically delete the task after loading (On\Off - Config\Tab Automation);
Sound (On\Off - Config\Tab Sounds);
The possibility of changing the software's skins;
What is new in version 1.10.0 Build 53224 (Released on October 03, 2018):
Added support of 4K monitors;
Added force download when the maximum number of downloads assigned in the settings already are downloading;
Added sorting by media duration for Thumbnail View;
Some restrictions of Free version were relaxed;
Optimized chromium DLHelper extension;
Fixed font scaling;
Fixed file renaming;
Fixed LinkParking tooltip information;
Refactoring and bug fix.
System requirements:
OS: Microsoft Windows Vista, 7, 8, 8.1 & 10 (both 32 & 64-bit);
Mozilla FireFox or clone: Comodo IceDragon, Waterfox, etc.;
Google Chrome or clones: Comodo Dragon, Opera, Slimjet, UC Browser, Vivaldi, etc.;
Internet Explorer 8+.
HDD: At least 306 MB of free disk space.
Install notes:
1. Kindly read 'Read me.txt' file given in download zip file;
2. Enjoy!
Screenshots: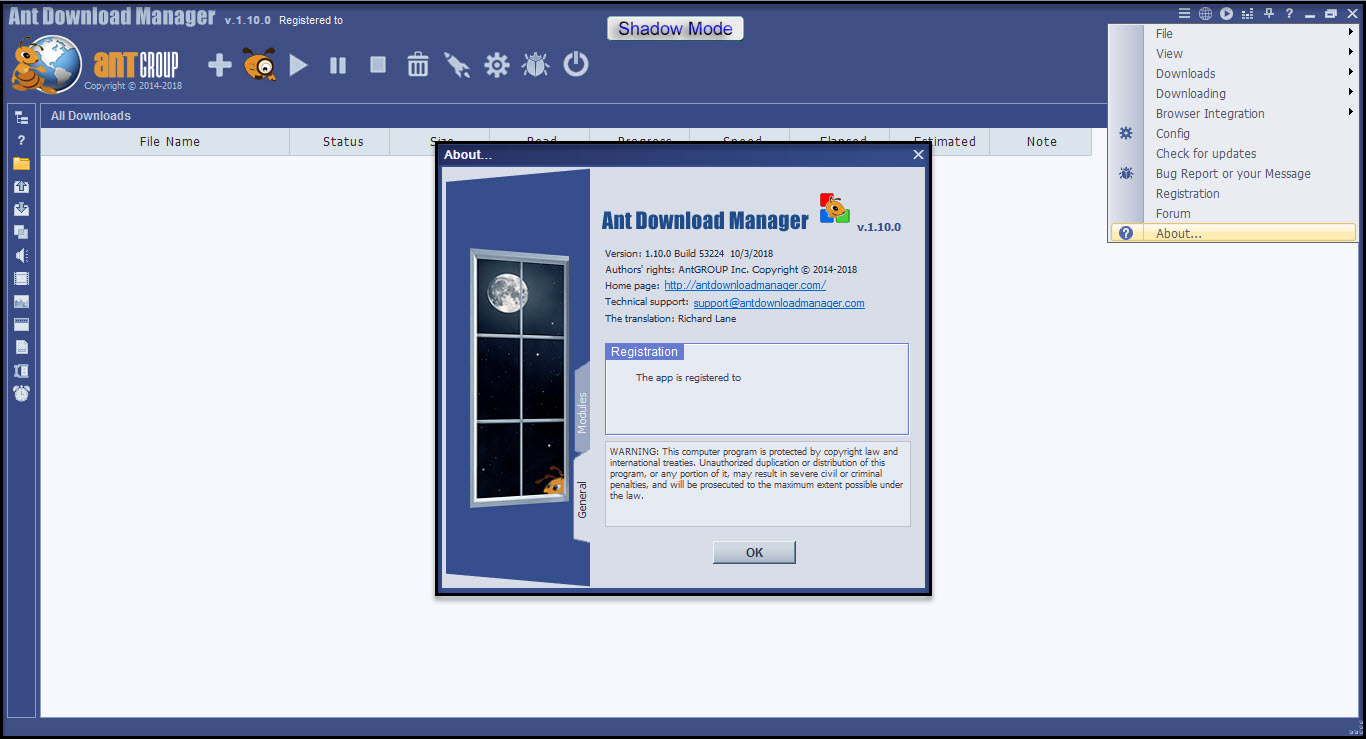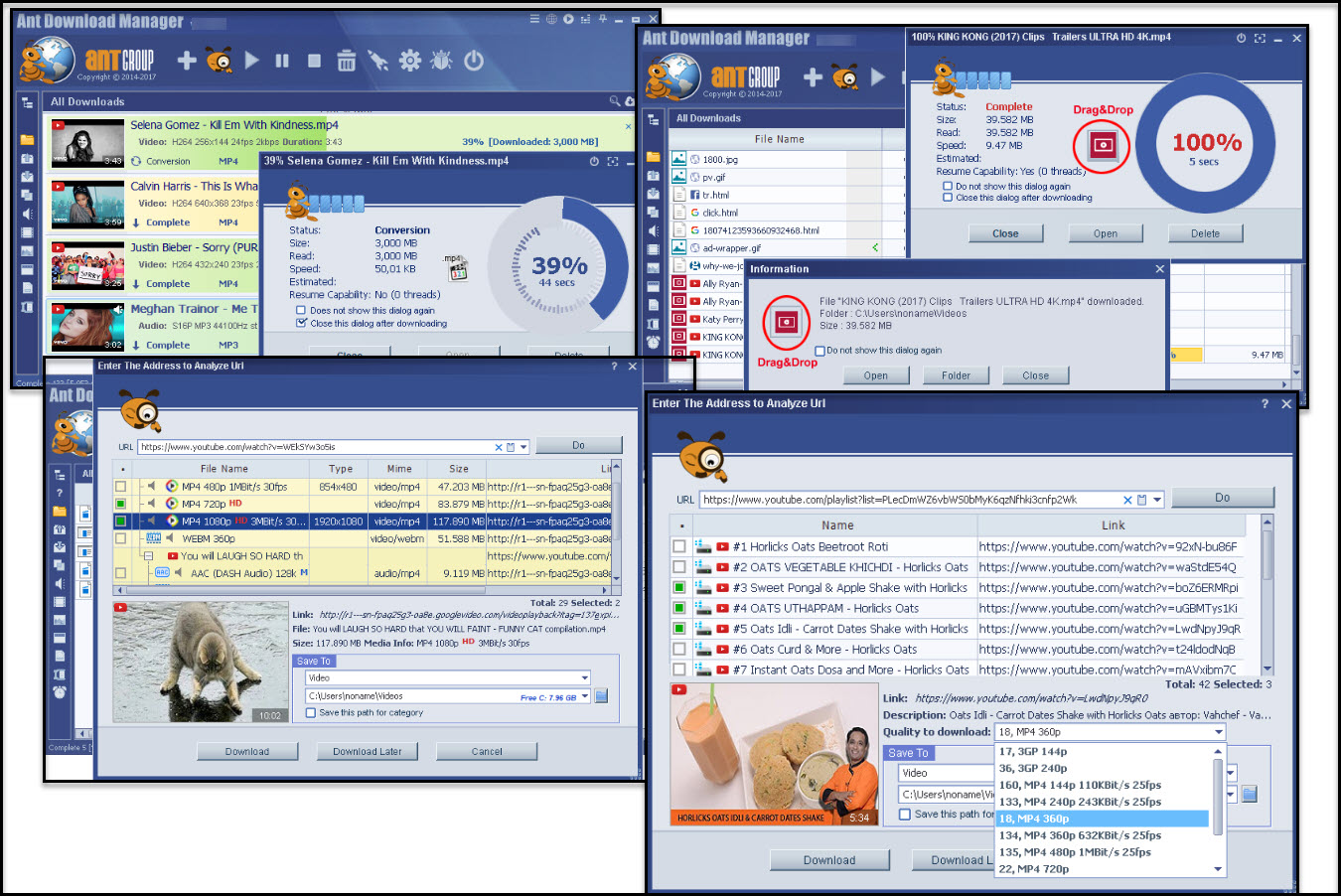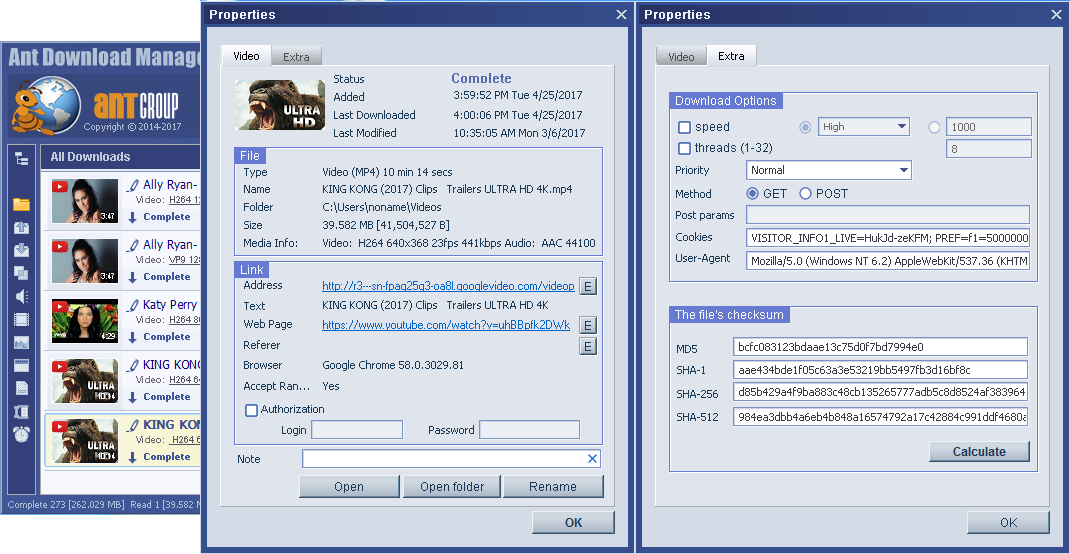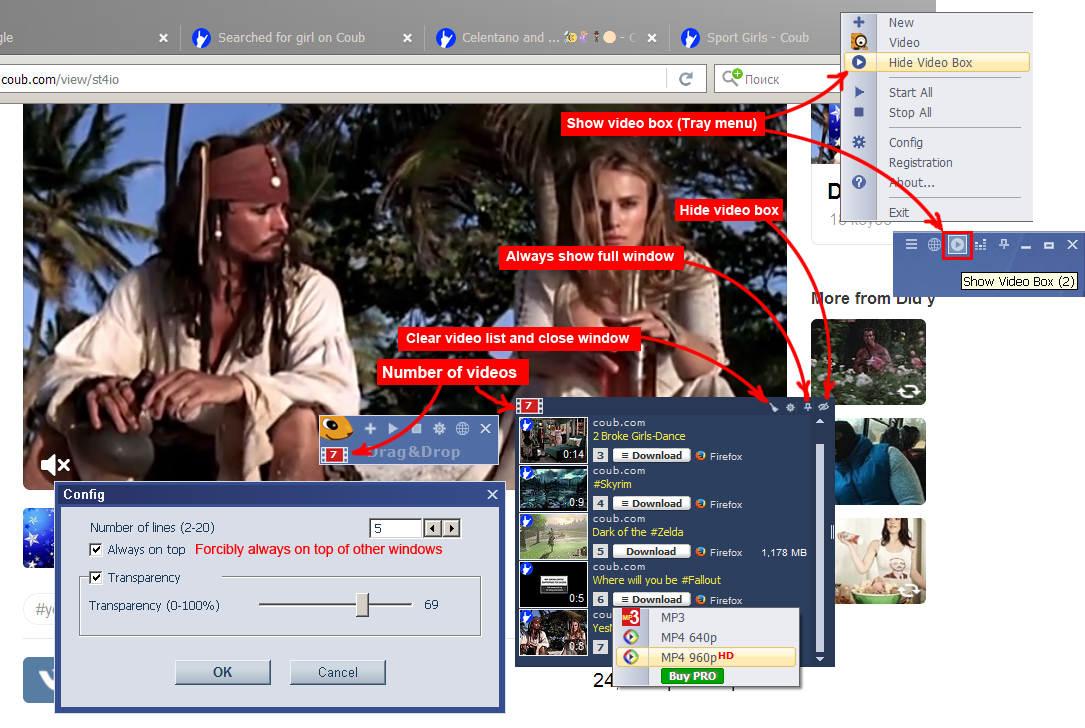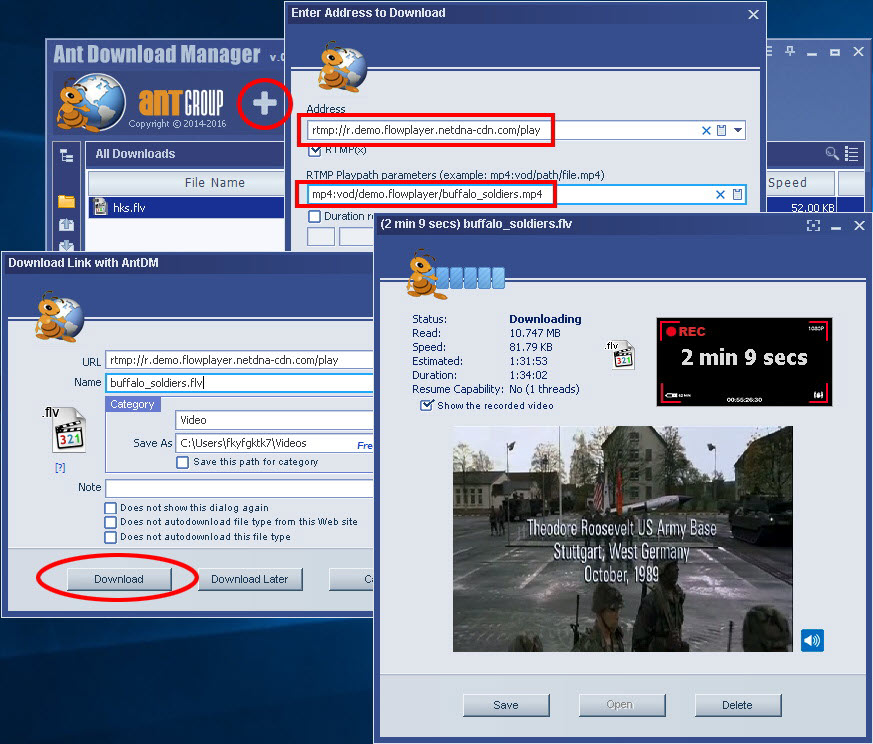 Virus free! 100% clean!
All credits go to the
who share the patch with us!
​
Kind regards,
@Mirkec
in collaboration with TeamOS
Download links (Size: 28.80 MB):
You must be registered for see links
You must be registered for see links
You must be registered for see links
You must be registered for see links