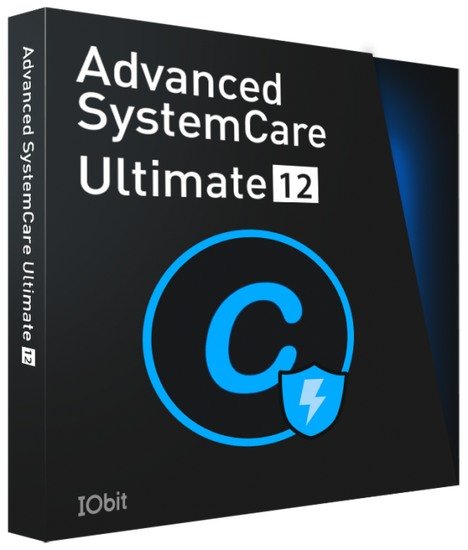 Advanced SystemCare Ultimate
includes time-tested comprehensive tools and utilities for tuning, optimizing and accelerating the Windows system, as well as advanced anti-virus technologies with the Bitdefender engine, which can be downloaded for free on diakov.net. With real-time protection against viruses, spyware and phishing, a wide range of tuning and cleaning systems, Advanced SystemCare Ultimate provides continuous, automated, full-featured protection against all types of computer threats, system slowdowns, freezes and crashes.
The program takes care of the security of your PC and automatically ensures maximum computer performance without slowing down the system. Advanced SystemCare Ultimate is an independent product. In addition to the newly built anti-virus features, it includes all the features of the Advanced SystemCare PRO program.
Advanced SystemCare Ultimate is compatible with other security software, such as antivirus, firewall, and malware protection.
The software package provides security and maintains maximum computer performance automatically, without slowing down the system.
Benefits:
• High threat detection and complete protection
• Security without compromising speed
• Safely download and share files
• Remember the feeling of a new computer
Features Advanced SystemCare Ultimate:
Security
• Anti-virus protection
Removes deep infections and protects your computer from various threats using Bitdefender antivirus technology.
• Surf Protection
Protects you from various online threats to ensure your safety while visiting websites on the Internet. Blocks malicious, fraudulent and phishing online resources.
• Protect your Home Page
Protect your home page and default search engine in your web browser from malicious changes.
• Anti-browser snooping Auto-clear
privacy data as soon as your browser closes. This way you will be protected from surveillance.
Productivity
• Active optimization
Continuously and automatically improves computer performance.
• Monitor performance
Monitoring and fast, as well as a slight increase in PC performance.
• Optimization / defragmentation of disks
Properly organizes the data of hard drives and optimizes SSD-carriers for maximum performance and data access.
• Acceleration of the system
Fully optimizes Windows for system performance and increase Internet speed.
Cleaning
• Deep registry cleaning
Prevents crashes / errors in Windows to improve computer performance and stability.
• Secure file deletion
Includes secure and slow file deletion using the DoD 5220.22-M algorithm used in the US National Department of Defense standard.
Automatic System Maintenance
•
Auto Care Automatic care of your computer when the system is in standby mode.
•
Auto Cleaning Automatically clears sensitive data upon login.
• Auto
Update Auto- update the system at a specified time or when updates are available.
What's new:
• Improved cleaning of junk files for thorough cleaning of downloads folder and installed driver packages.
• Simplified operation of privacy and tracking protection modules.
• Improved startup manager.
• Improved privacy protection - added support for Firefox64.0, Adobe Air 32.0, etc.
• The database for real-time and anti-spyware protection has been expanded.
• The database of web protection and ad blocker has been expanded.
• Updated several languages.
• Fixed all known bugs.
OS: Windows 10 / 8.1 / 8/7 / Vista / XP.
Download Advanced SystemCare Ultimate 12.0.1.113 (103 MB):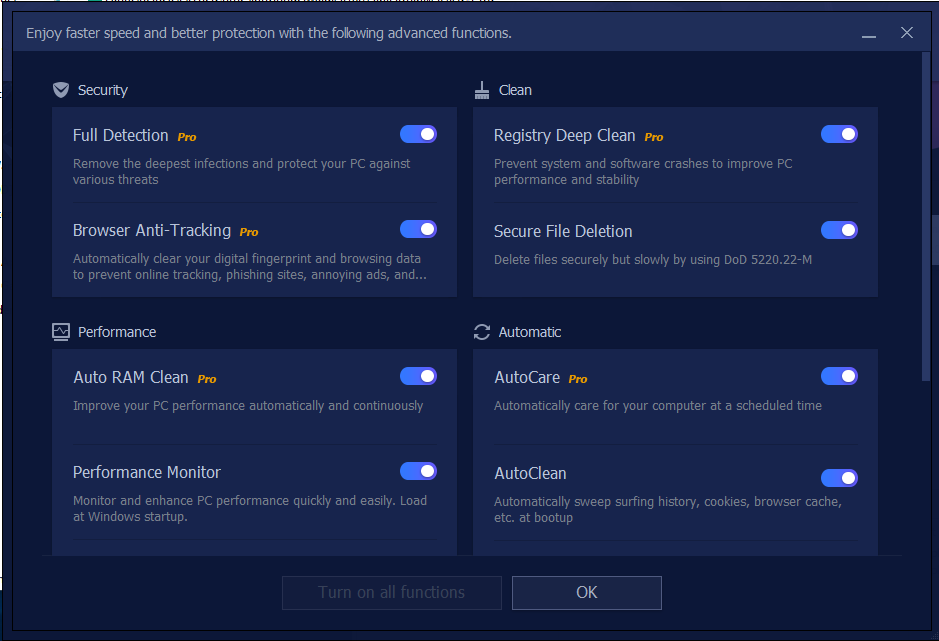 You must be registered for see links
You must be registered for see links
Last edited: