Downloaded

47.1 GB
Uploaded

76.6 TB
Ratio

1665.35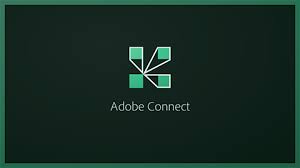 Description:
Adobe Connect software is very popular for meetings, conferences and online training classes.
The program in previous years with titles such as Presedia Publishing System, Macromedia Breeze and
Adobe Acrobate Connect Pro known in recent years as its new Adobe Connect is renamed. Using any type
of online meeting can be held on the web, including holding webinars, online training courses, conferences
and so on. This product is perfect for the company's other flash-based technology is designed. You can
connect using established full interaction with people present at the meeting. Using the whiteboard, audio
and video and interactive slides can be discussed with all members present gave a full explanation of the subject. The possibility of sharing Page admins and users, allow private chat with a user, queuing user
requests and questions, and many other interesting features. The program continuously in each edition
has significant improvements and Adobe continue to improve key product features[/code]
Features and Adobe Connect:
-The interface is very simple and
-Allows full customization rooms and classrooms
-Support for VoIP
-Possible audio and video conferences
-Recording Sessions
-Desktop sharing users
-Dry whiteboard and ancillary facilities such as note taking and chat with users
-Full management of users, administrators and report them
-The possibility of hosting the data sharing between members meeting
-Ability to set image and sound quality to match different Internet connections
-And Many More...
System RequirementS:
-1.4 GHz Intel Pentium 4 or faster processor (or equivalent)
-Windows 10, 8.1 (32-bit/64-bit), Windows 7 (32-bit/64-bit)
-512 MB of RAM (1 GB recommended)
-Microsoft Internet Explorer 11 or later, Windows Edge browser, Mozilla Firefox, and Google Chrome
-For More here:
You must be registered for see links
​
Last edited:
Created With:

kimbatt.github.io/torrent-creator

Comment:

Downloaded From https://www.teamos-hkrg.com/

Peers:

6 Seeders + 0 Leechers = 6 Peers

Loading…