Ableton Live Suite v10.0.5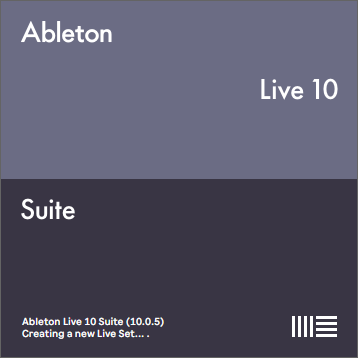 Live is fast, fluid and flexible software for music creation and performance. It comes with effects, instruments, sounds and all kinds of creative features—everything you need to make any kind of music.

Create in a traditional linear arrangement, or improvise without the constraints of a timeline in Live's Session View. Move freely between musical elements and play with ideas, without stopping the music and without breaking your flow.

Create with Live
​
Music starts with an idea. Maybe it's a melody you're playing, a vocal you want to record, a drum break you want to chop, or a sound on a synth. No matter how you like to begin, Live helps you get the music in your head out of your speakers.
Sketch, tweak and experiment
In Live's Session View you can freely mix and match musical ideas without the constraints of a timeline. Getting ideas down is lightning fast, and it's the ideal place for improvisation. You can play MIDI and audio loops of different lengths in any combination, without ever stopping the music

Effects for shaping ideas, designing sounds and finishing music
Live comes with the devices you need for sparking ideas and shaping your sound. Use Live's MIDI effects for creative manipulation of your compositions. Or use Live's audio effects to get the sound you're looking for: clean up your mix with precision tools, or make a creative mess with analog-modeled noise, distortion and saturation.
Customize Live. Connect with the world around it
Max for Live is a software platform that powers a range of Live's instruments and effects. You can use it to customize devices, create your own from scratch and even change the way Live works. Or open up a world of possibilities and connect to lights, cameras, sensors, surround sound setups and more.
Perform with Live
Live provides the perfect environment for on-stage improvisation and hands-on play with your music. You can adapt and customize the way Live works to fit your performance, not the other way around.
Make every show unique
One of the things that makes Live so ideal for performance is its flexibility. You can design your own unique combinations of instruments and effects, and use eight Macro knobs to control any number of parameters.
On stage you can trigger, resequence and remix your music in real time. And use flexible MIDI mapping to set up almost any part of Live for hands-on tweaking with your controller.
click picture for bigger
You must be registered for see links
You must be registered for see links
You must be registered for see links
See Crack folder for install instruction
Direct download - 1.7 GB
You must be registered for see links
**Bonus download - 471 skins for Ableton Live
I can not make screen shot for 471 skins. You must try your self to see them.
File in zip, "!Install.txt", show you how to install new skin.
You must be registered for see links
​
Last edited: